Pairing a blush pink turtleneck with black culottes from her own brand, Rheson, Sonam was a fetching sight. However, stylist Rhea Kapoor chose to style the actor's attire with black boots. Keeping it simple, the fashionista carries most of her outfits with grace when she stepped out in a winter outfit.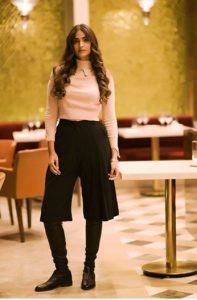 Promoting the movie in New York, the actor was seen in another winter outfit and she was looking fabulous. Stylist Rhea Kapoor chose a black turtleneck, which she paired with a monochrome blazer and black culottes from the house of Rajesh Pratap Singh.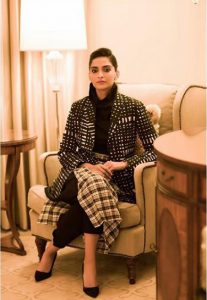 A chic plaid skirt worn over the culottes added a charming detail to the actor's attire.