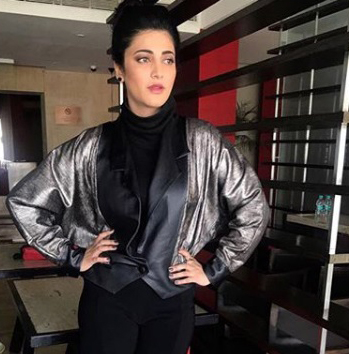 At a recent event Shruti hassan, impressed fashion aficionados with her look adding contrasting shades to her all-black outfit, she paired it with a metallic bomber jacket — all from designer Bhaavya Bhatnagar. Styled by Shreeja Rajagopal, the actor wore a black high-neck top and a pair of matching geometric trousers.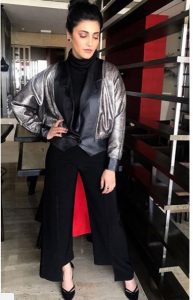 Metallic textured bomber jacket with a faux leather double lapel in the front. Interestingly, while it does look like a jacket at first glance, it features a collared neckline and instead of a zipper, it has a single button.
Shruti accessorised her outfit with a pair of high heels from Zara and black studded earrings.