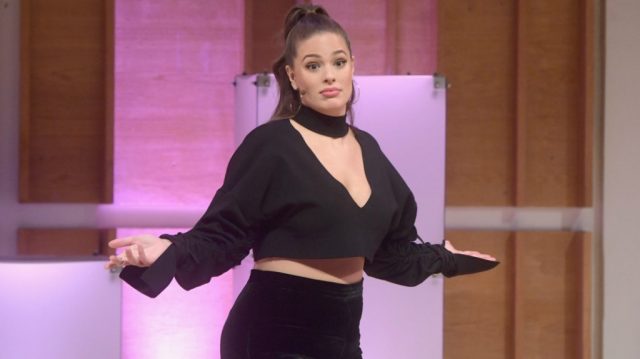 Model Ashley Graham says the phrase unnecessarily forces people into categories.
"I think the word 'plus-sized' is so divisive to women," Graham, 30, said on a TV show, reports people.com,.
"I think that when you use the word 'plus size', you're putting all these women into a category," she added.
"'You don't eat well. You don't work out. You couldn't care less about your body. You're insecure. You have no confidence.' And that is none of this," Graham said, referring to herself.
Graham argued the same point in a TEDxBerkleeValencia talk she gave in 2015.
"The fashion industry may persist to label me as 'plus size,' but I like to think of it as 'my size'" she said.
"Curvy models are becoming more and more vocal about the isolating nature of the term 'plus size.' We are calling ourselves what we want to be called – women, with shapes that are our own," added the model.