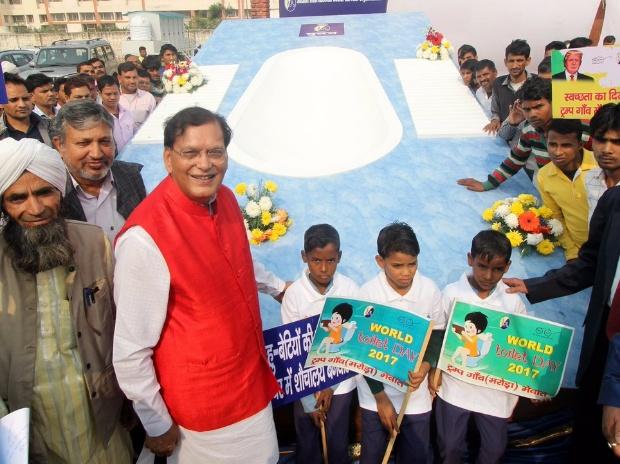 On the occasion of World Toilet Day on sunday Sulabh International launched the "world's biggest" toilet pot model in Haryana's Marora village — popularly known as 'Trump village'.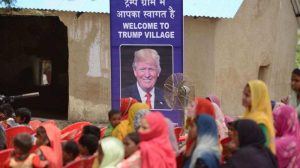 The mega Indian-style pot, made of iron, fibre, wood and plaster of Paris, measuring 20×10 feet, was unveiled to create awareness about the use of toilets in the village dedicated to US President Donald Trump.
Bindeshwar Pathak, Sanitation expert and founder of Sulabh International, also dedicated 95 new household toilets to the residents of the village.
"This large pot replica will be shifted to Delhi's Sulabh Toilet Museum," the release quoted Pathak as saying.Puneet Ahluwalia, a member of the ruling Republican Party in the US, said that such an initiative would go a long way to motivate masses towards cleanliness and safe sanitation.