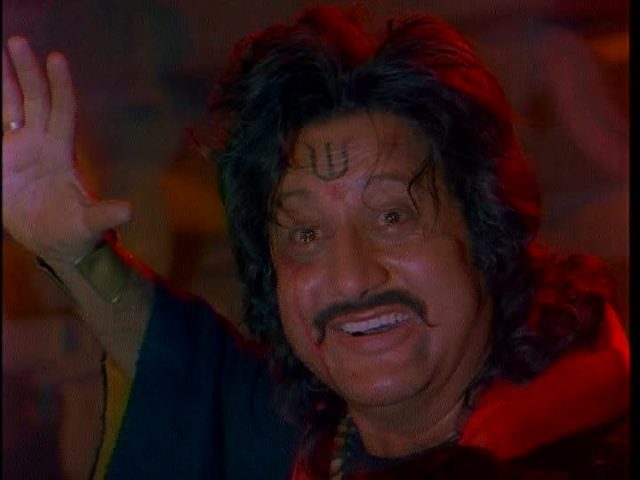 During a planned sneak preview, Anupam Kher recalled how his terrible acting in the film Nigahen: Nagina Part Two caused his guests to wriggle in their seats.
Actor Anupam Kher recalled a disastrous preview screening that he organised for the film Nigahen: Nagina Part Two, because he was under the impression that he had done a phenomenal job. But one by one, his guests started walking out or making excuses, because the film, and his performance in it, was so 'horrific'.
In an interview with ANI, Anupam said that he had begun to suspect that he'd gone overboard in his performance while he was dubbing the film, but when a distributor gifted him a bottle of whiskey and praised his work, he began to second-guess his own concerns. And so, he invited a handful of industry personalities to watch the film ahead of its release, but the screening didn't go as planned.
He said in Hindi, "Nagina was a big hit, but Amrish Puri's character dies in it. I was his replacement, and I decided to deliver such a performance that people forget about Amrish ji… I decided to hold a preview show for the film, and I invited my favourites. I was shooting with Rekha at the time, and she came. I was friends with Yash Chopra and his wife Pam, they came… I told Kirron (Kher, wife), 'Let me show you what a magnificent job I've done'."
He continued, "Kirron had this habit of holding my arm at such events. The movie started, and after the first scene, she let go of my arm. In the row in front of us, I heard Pam telling Yash after the second scene, 'Darling, I'm not feeling too well'. After the third scene, Kirron switched seats and moved away from me, as if to say she doesn't even know me. And after scene four, Rekha told me she had an early shift the next day, so she was leaving… It was overbearing, it was horrible. I prayed for a snake to disrupt the screening, or for the projectionist to have a heart attack."
Anupam said that in the over 500 films that he has done in his career, he's lucky enough to have around 50 that are top-class, but the rest are unmemorable at best. Nigahen also starred Sridevi and Sunny Deol.