On August 21, BRS declared 115 candidates out of 119 seats, with delay in four seats being attributed to infighting and wait for Oppn candidates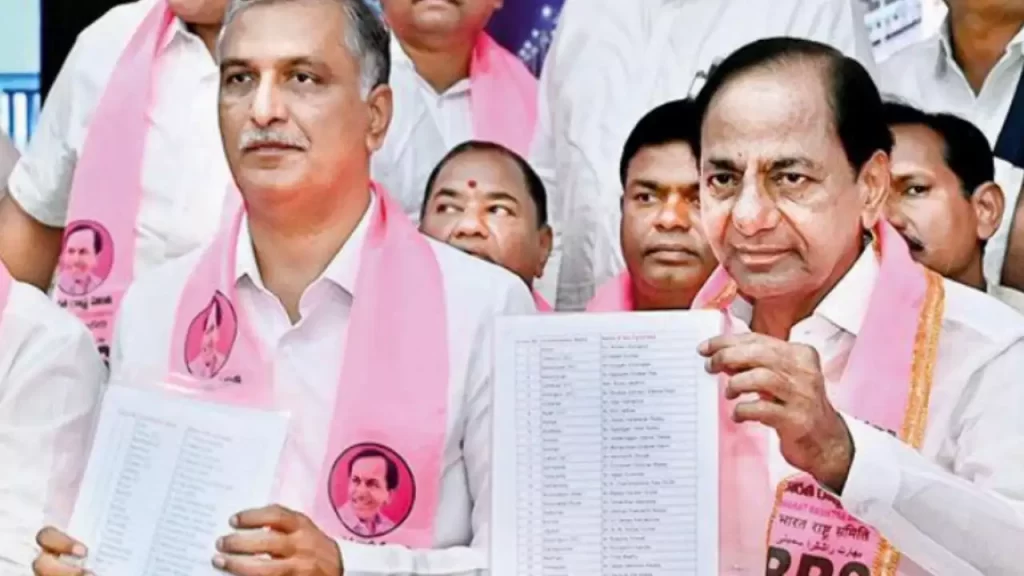 When the ruling Bharat Rashtra Samiti (BRS) on August 21 released its first list of 115 candidates months before the Telangana Assembly polls, now scheduled for November 30, there was a curious omission. Out of the 119 Assembly seats in the state, the party had withheld naming just four candidates.
The reasons for this omission have differed from seat to seat, ranging from internal bickering to the party waiting for the Opposition to name their candidates. Months later, the BRS is yet to finalise the four names, though it claims it is close to an announcement.
In Jangaon, the BRS has managed to broker peace between sitting MLA Muthireddy Yadagiri Reddy, who is seeking renomination, and MLC Palla Rajeshwar Reddy, whom the party wants to field. Sources said the party wants to replace two-time MLA Yadagiri Reddy as he faces "anti-incumbency".
In August, Yadagiri Reddy was appointed as chairman of the Telangana State Road Transport Corporation (TSRTC) to placate him, while Rajeshwar Reddy has been asked to start campaigning in the constituency, which he has. The Congress has not named its candidate yet, while the BJP has nominated Arutla Dashmanth Reddy for the seat.
In Nampally, the BRS is waiting for ally AIMIM to announce its candidate. According to sources, the AIMIM wants to replace sitting MLA Jaffer Hussain Meraj, 63, with a younger candidate. The Congress has fielded Feroz Khan, who contested and lost in 2009, 2014 and 2018, but has a better chance of winning this time.
Reports from the ground suggest only a strong AIMIM candidate can stop Feroz Khan from sailing through. According to sources, if the BRS feels that the new AIMIM candidate is not strong enough to beat Feroz Khan, it would name someone who can counter the Congress challenge. The BJP too has not named its candidate so far.
In Goshamahal, the BRS was waiting for the BJP to name its candidate, as sitting MLA T Raja Singh had been suspended by the saffron party. After Singh's suspension was revoked and he was renominated by the BJP last Sunday, the BRS is looking to field constituency in-charge Nanda Kishore Vyas. Meanwhile, the Congress has nominated Mogili Sunitha from the seat.