Data released by the RBI revealed that Rs 16,000 crore was not deposited back to the banks. The Reserve Bank of India (RBI) today said out of the Rs 15.44 lakh crore of notes taken out of circulation, Rs 15.28 lakh crore was returned to the system by way of deposits by the public.Only 0.16 lakh crore or Rs 16,000 crore was not deposited back to the banks.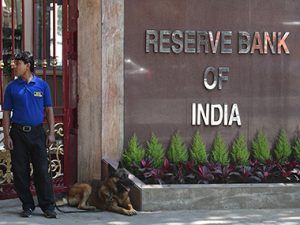 According to demonetisation figures released by the central bank, 8.9 crore old Rs 1,000 notes out of 632.6 crore is yet to be returned after demonetisation.
It is 1.4 percent of the now-defunct Rs 1,000 notes which is missing from the banking system.
The government had on November 8, banned old Rs 500 and Rs 1,000 notes in an attempt to weed out black money in the country. RBI said there were as many 588.2 crore of Rs 500 notes, both old and new in circulation as of March 31, 2017. As of March 31, 2016, there were 1,570.7 crore Rs 500 notes in circulation.
The report further said that the cost of printing of currency notes more than doubled to Rs 7,965 crore in 2016-17 from Rs 3,421 crore in the previous year on account of new currency printing.
RBI gained Rs 16,000 crore out of the note ban, former Finance Minister P Chidambaram said the central bank lost Rs 21000 crore in printing new notes.