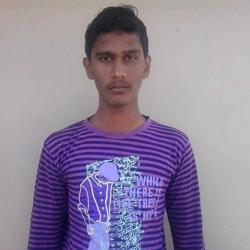 The attack took place around 9pm on Monday, when Akash went to the woman's house in South Chennai's Velachery.A woman in Chennai died of burns after she, her mother and her sister were allegedly set on fire by a man who police said was stalking her.
He had taken along a yellow plastic canister, police said, and first threatened to commit suicide by setting himself ablaze outside the house.
When the three women came out, he reportedly threw petrol on them and ignited it with a cigarette lighter. Hearing the screams of the women, the neighbours came to their rescue and called the police and an ambulance.
Induja died before she could be taken to a hospital.
Investigating office, inspector S Murali, said  that the motive of the crime was "very clear". "He was pursing the girl even though she rejected him."
He said Akash was unemployed, and the woman was doing a specialised course after completing her engineering.
A neighbour said the ambulance arrived too late, at least 40 minutes after a call was made.
The trio were rushed to the Kilpauk Medical College hospital.
"Mother has 49% burns, daughter has 23% burns. They are very critical and are in ICU. If they need ventilator support, it is ready. We are providing them all medical facilities. We will be able to predict their survival only after 48 hours," said the dean of the hospital.