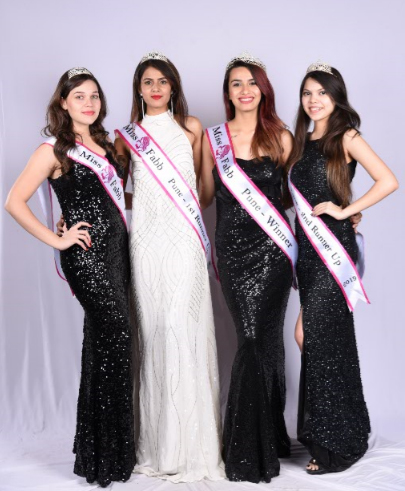 The search for Pune's most gorgeous women and most handsome men of 2019 was accomplished on the glorious evening of 21st July, 2019 at Amanora Mall at the grand finale of Miss Fabb Pune 2019.
Miss Fabb in its third edition in the city of Pune saw humongous number of viewers in the mall, with all the floors of Amanora Mall filled with people trying to get a good view of the show. It was indeed a remarkable turnout with more than 4000 viewers watching the show and Pune was all hearts out and rooting for their fellow Punekars.
A total of 80 finalist contestants in the categories of Miss Fabb, Mrs Fabb and Mr Fabb were seen vying for the respective titles. These 80 finalists were selected out of a whooping 900+ participants after an audition which were at Amanora Mall.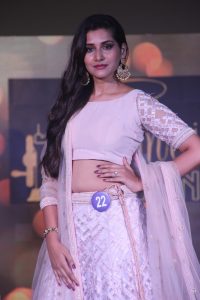 The select 80 contestants, were then groomed and skilled to walk the ramp, look and feel confident on stage, to tackle the questions in the QnA round, and to develop their overall personality besides looking gorgeous.
Miss Fabb / Mrs Fabb / Mr Fabb is conceptualize by Yash Bhuptani and Vaishali Varma (of Qnox Advertising). Miss Fabb is instrumental is not only polishing the existing models but also bringing the girl next door to the forefront and making them beauty queens. That why it is without a doubt India's most prestigious beauty pageant.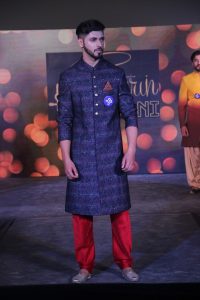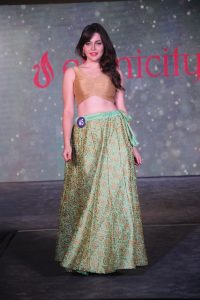 Miss Fabb / Mrs Fabb / Mr Fabb Pune 2019 was attended by various prominent personalities of Pune & Mumbai like Roshan Oswal (Business Personality), Varsha Rekhate (Well known model), Nikita Rawal (Actress), Danish Virani (MD of Regal Dental Care) any many more top industrialist, business personalities, models had attended the event.
The fabulous evening of Miss Fabb / Mrs Fabb / Mr Fabb begin with an introduction round of all three categories and with each contestant better than the other it was a Herculean task for the jury members already.
The atmosphere in the mall of electrifying as people were cheering for their favourite contestants.
The gorgeous contestants of Miss Fabb, Mrs Fabb and the dashing hunks of Mr Fabb, were seen wearing the most astonishing clothing collections from Reliance Trends, Ethnicity, 18Fire Kurtis and designer Simrin Lovani.
The hair and makeup of the contestants was done by the efficient team of LTA School of Beauty.
As the eliminations began and the star-studded show progressed towards the final round of the contest, there was a striking inquisitiveness amongst the crowd and each one wanted to know as to who will win this coveted title of Miss Fabb Pune 2019. Soon the QnA round began and the contestants with all their wit and knowledge battled the question during the QnA round.
It was then the moment Pune was waiting for, the time to declare the winners of Miss Fabb Pune 2019, there was absolute silence moments before the results were announced and as soon as the winners were declared one of the other in each category, there was thunderous applause and cheer.
Winners Under the Category of Miss Fabb were as follows
Miss Fabb Winner – Naina Sharma
Miss Fabb 1 st Runner up – Sharvi Sadafule
Miss Fabb 2 nd Runner up – Tie between Marlyn Culloden & Saummyata Bora
Winners Under the Category of Mrs Fabb were as follows
Mrs Fabb Winner – Apeksha Punde
Mrs Fabb 1 st Runner up – Arshi Ali
Mrs Fabb 2 nd Runner up – Ranjana Singh
Winners Under the Category of Mr Fabb were as Follows
Mr Fabb Winner – Dishant Manhas
Mr Fabb 1 st Runner up – Vedant Dodmani
Mr Fabb 2 nd Runner up – Dev Kukreja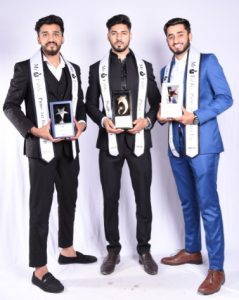 Winners of Popular Category were as follows
Miss Fabb Popular – Muskaan Khan
Mrs Fabb Popular – Himani Rathore
Mr Fabb Popular – Sagar Chandwani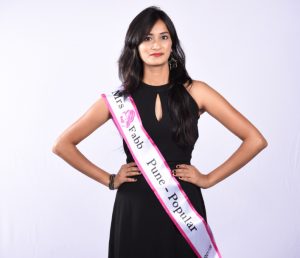 Winners of Special Title from Regal Dental Care (Best Smile) Titles were
Regal Dental Care Miss Fabb Best Smile – Anushka Yadav
Regal Dental Care Mrs Fabb Best Smile – Divya Singh
The electrifying show ended with congratulations from all over for the winners and celebration and a photo session with the press and the photography team. The entire venue was filled with celebration, a scene not to be missed. The weeks of hardwork, discipline and perseverance had all paid off well and Miss Fabb gave birth to three new celebrities who will now be the face and brand ambassadors of prominent brands.