India's most prestigious beauty pageant, Miss Fabb India has found a new address- Indore! The pageant held it's audition recently at the Treasure Island Mall. Miss Fabb India has already touched base at Mumbai, Pune, Surat, Ahmedabad, Nagpur & many more cities. More than 700 aspiring models participated in the auditions that were held on the 13 th of January at Treasure Island Mall. These 700 budding models were shortlisted from over a thousand registrations received online for the pageant.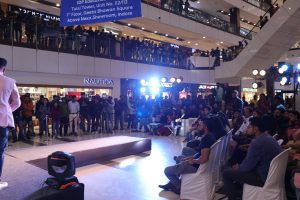 Miss Fabb India was organised by Qnox advertising (Yash & Vaishali)is popular in the fashion circuit for it's non-bias & carefully curated fashion arena. The event was conducted for the titles of Miss Fabb, Mrs.Fabb and Mr.Fabb. A total of 40 finalists made it through to the finale of the Indore leg Miss Fabb India after the auditions. The winners of this finale will get a chance to compete with the winners of other cities for the title of Miss Fabb India, Mrs. Fabb India & Mr.Fabb India.
Renowned fashion choreographer, Vaishali Varma trained and groomed the 40 finalists through interactive workshops and sessions training them for the question and answer round and practice for the ramp walk as well as poise and formations for the finale.Treasure Island Mall buzzed alive on the night of 3 rd February 2019, the grand finale of Miss Fabb,
Mrs. Fabb and Mr. Fabb. The contestants had to cross a hurdle taller than the previous ones. Only three of them were able enough to leap over it and get to the final stage.
One member of the jury, popular movie producer Mr. Kranti shanbhag said, 'Indore had a wonderful crowd! The audience was amazing and very responsive. The show was very well organised by Vaishali Varma and Yash Bhuptani.
By the end if the night, Miss Vidhervi Agarwal was crowned as Miss Fabb Madhya Pradesh 2019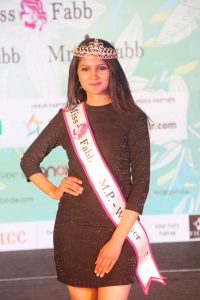 Mrs Priyanka Dave as Mrs Fabb Madhya Pradesh 2019,
and Mr. Pranshul Jain was crowned as Mr. Fabb
Madhya Pradesh 2019.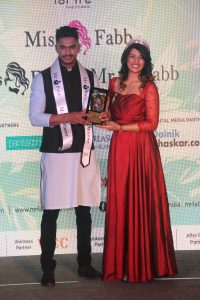 The crown of 1 st and 2 nd runner up for Mrs Fabb Madhya Pradesh 2019 were won by
Mrs Pooja Thakur and Mrs Rashmi Panwar respectively.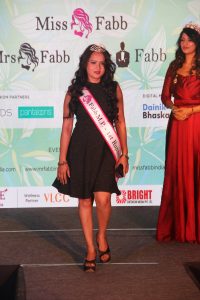 Dr Anjali Patni won the title of Mrs Fabb Popular.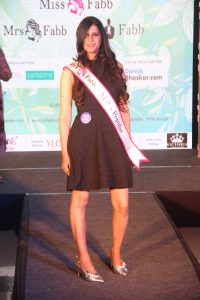 The 1 st and 2 nd runner up for Mr Fabb Madhya Pradesh 2019 were
Mr Shubham Srivastava and Mr Bharat Pokhrana respectively.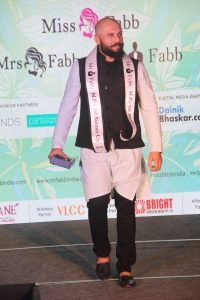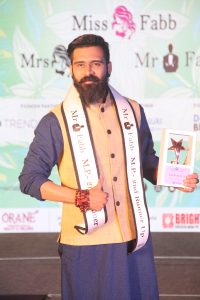 Mr Rikesh Khushwah was dubbed as Mr. Fabb Popular.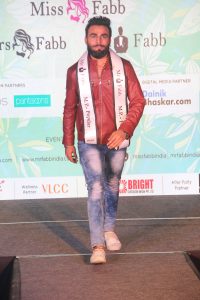 Similarly, the title of 1 st runner up for Miss Fabb Madhya Pradesh 2019 went to
Miss Ashi Jain and the title of 2 nd runner up was shared by Miss Sandhya Ahirwar and Miss Purti Dubey.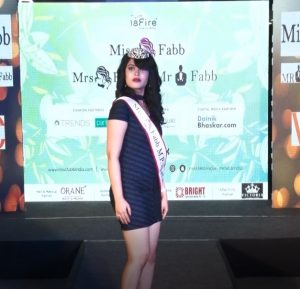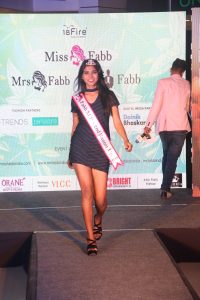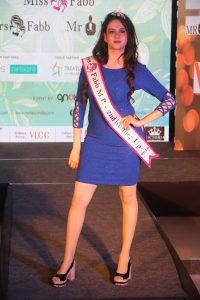 The title of Miss Fabb Popular was shared too by Miss Poonam Raghuwanshi & Miss Durga Pans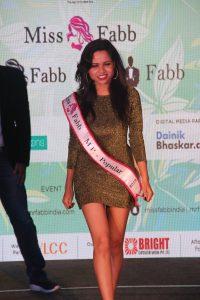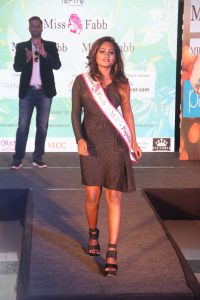 The Miss Fabb Madhya Pradesh 2019 is brought to you by 18Fire.
Reliance Trends and Pantaloons lent their support as the fashion partners for this event.
Dainikbhaskar.com helped Miss Fabb gain the digital edge as the Digital Media Partner.
The mantle of hair & make-up partner was bestowed to Orane School of wellness & beauty.
Moreover, these partners played a pivotal role in making this event a grand success.
So, where to next, Miss Fabb?