The grand finale of season 3 of Miss Fabb / Mrs Fabb and Mr Fabb Pune is scheduled on 21st July 2019, 5 pm onwards at Amanora Mall Pune.
The auditions of this national beauty pageant were held on 7th July 2019 at Amanora Mall, which saw a tremendous response with over 4000 online registrations, out of which 700+ models had attended the auditions and now the best 80 are selected and being trained and groomed for the Pune City grand finale which is on 21st July at Amanora mall.
Miss Fabb India, Mrs Fabb India and Mr Fabb India is the only beauty pageant in India which follows the format of auditions followed by training, grooming sessions and followed by finale show in each and every city where the event is conducted.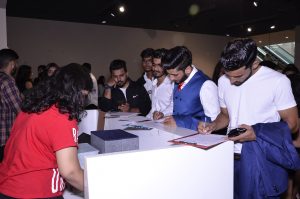 "We are proud of the fact that after winning Miss Fabb our winners are working as a lead actress, models for various brands and many other modeling contract have been assigned to them." – Vaishali (organizer)
After exceptionally successfully shows in cities like Mumbai, Nagpur, Indore, Bhopal, Surat and Ahmedabad, it's time for this grand beauty pageant in Pune.
It's a dream for every aspiring model, gorgeous ladies and the handsome gentlemen to lay their hands on this coveted title of Miss Fabb / Mrs Fabb / Mr Fabb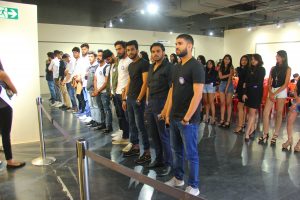 Miss Fabb is conceptualize by Qnox Advertising, Mumbai (by Yash & Vaishali)
https://www.instagram.com/p/BzqFVoPFQ8j
The audition required the contestants from each category to walk the ramp and introduce themselves and were marked based on their look, personality, poise and confidence.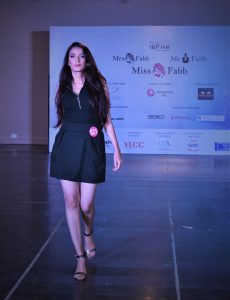 The coalesce of each one present there to find the next Miss/Mrs/Mr Fabb Pune 2019.
The grand finale of the show is scheduled on the 21st July, 2019 at Amanora Mall. It is going to be one memorable evening as Pune will witness the birth of three new celebrities on this date in the form of Miss Fabb, Mrs Fabb and Mr Fabb.
Watch out this space for further details and follow the official Instagram id – MissFabbindia for lovely moments from the past shows and pictures from the ongoing contest. Till then don't forget Be Beautiful. Be Fabb.
Remember Fabb spelling is with double B — FABB