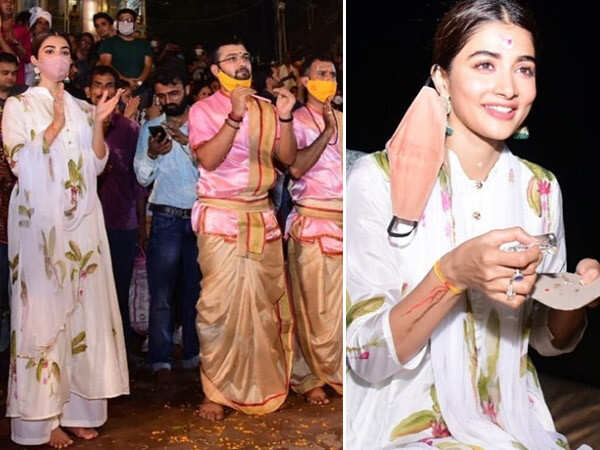 Pooja Hegde surely had a blissful experience amidst this festive season. The actress recently visited Banaras and attended the Ganga aarti with her family. The actress opened up about it to E Times and said that it was her father's idea to visit Banaras and she, her parents and her brother Rishabh visited the holy city.
Pooja Hegde said that it was a magical experience to see the aarti, and that too from the boat and the ghats. The actress even shared some pictures from her visit on social media and shared several lovely clicks from the aarti. In the caption she said, "Seeking blessings for the back to back releases coming up and expressing my gratitude to Goddess Ganga and Lord Shiva for all they've given me so far. What a beautiful aarti it was. Side note- Finally can sing "Khaike Paan Banaras wala" with full conviction."
Talking about the food and how much she loved it, Pooja Hegde tells E Times, "I loved the tamatar chaat and Banarasi kachori. I also got to taste the famed Banarasi paan, which I wanted to do for a long time, as I have grown up hearing the song Khai Ke Paan Banaras Wala. Banaras is a beautiful place which I would like to return to and explore more." Sweet!