The little ones while growing up melt everyone's hearts with their innocence and adorable antics. Bollywood too has tried capturing their cuteness on the big screen and as a result audience gets funny and entertaining movies which are a great watch on Children's Day.
Here's a list of 3 best children films.
Taare Zameen Par
A film about academic pressure and dyslexic child's struggle to find his hidden talent, Taare Zameen Par raises important questions about our education system and the pressure it adds to childhood. Aamir said, "A film is big when it tries to say something big. It's the intention with which the film is made. According to me Taare Zameen par is my biggest film I have made because it gives an important message about our children. So it is a much bigger film than Dhoom 3 for me."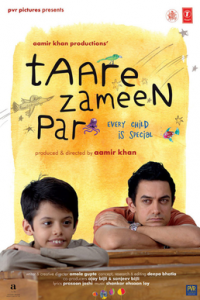 Chillar Party
Chillar Party bought the little ones and their life in limelight. Directed by Nitesh Tiwari and Vikas Bahl, Chillar Party was named the best children's film in 2011 at the National Awards. The film has an underlying message that even small children can bring huge change in the functioning of society and the so-called system if they unite for a common cause.
Stanley Ka Dabba
The film's subject is of schoolboy tiffins and short-tempered schoolteachers. The film not only shows the fun part of being a child but there is much more to it.