The incident that took place in Mumbai, when the two traffic cops towed away the car of a woman in Mumbai's Malad area.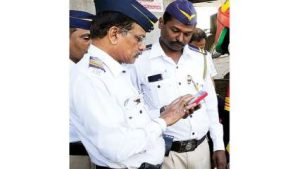 Her husband's voice can be overheard shouting the name of the accused cop. 'Shashank Rane, answer us… who would be responsible if something happens to the baby,' the husband keeps on repeating.
The woman alleges that there were two other cars but they didn't tow away those cars. She is seen requesting the cops to drive slow as there is baby in the car.
The traffic policemen took the car to Malad Police Station where the woman was fined and let off. Both mother and her baby are said to be in good health.