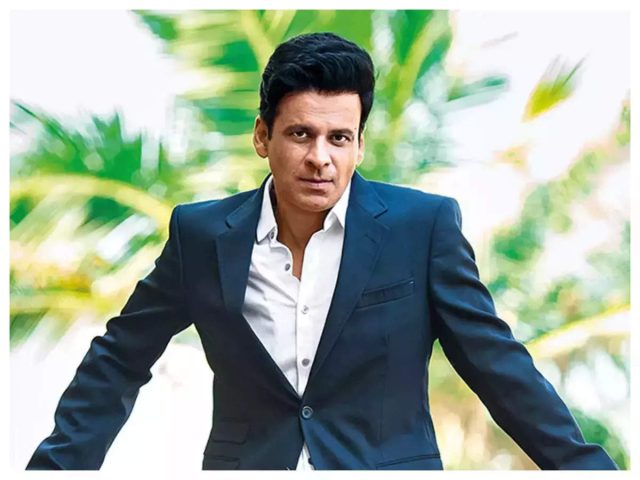 Manoj Bajpayee stated, "Today it is called intermittent (fasting), but I have been doing it for many years."
Manoj Bajpayee recently revealed that he has not had dinner for the past 13-14 years. Sharing that while it started with him following his grandfather's diet, who was extremely fit and healthy, the Sirf Ek Bandaa Kaafi Hai actor added that over the years he made certain tweaks to his dietary regime and also did 12-14 hour fasting, but then gradually stopped having dinner altogether. "After lunch, the kitchen is non-operational," he continued.
"Sometimes, I do take a few bites here and there, but 13-14 saal ho gaye. I realised mere grandfather bahut duble-patle the aur bahut hi fit rehte the hamesha. Toh I thought let me follow what he used to eat. Fir woh shuru jab maine kiya then mera wazan control hona shuru hua. Meine kaafi energetic aur healthy feel karna shuru kar diya. Then, that was the time I decided I will stick with this. Phir usme tweaking ki maine… fasting kabhi 12 ghante ka kabhi 14 ghante ka; then raat ka dinner dheere dheere hatana shuru kiya. Even the doctor said it is good to have an early dinner, otherwise, the food is left in the belly. It got me a little scared. So, I stopped eating my dinner completely. After lunch, the kitchen is non-operational. It only operates when our daughter is back from the hostel," Manoj Bajpayee said.
However, during the interview with Curly Tales, the 54-year-old admitted that it was very difficult to maintain this routine initially. "For one week, I had a very hard time. What I used to do is, eat about two healthy biscuits when I felt hungry; and drink a lot of water. However, since I was used to having dinner — a big meal, that too late at night — I got intense evening hunger pangs. It is a lifestyle that got created. Today, it is called intermittent (fasting), but I have been doing it for many years," Manoj shared.
Adding, he shared that he practices intermittent fasting for 18 hours. "I need to stay in special shape for my next assignment. Otherwise, it fluctuates between 14-18 hours according, to my needs. So, I eat from 9 am to 3 pm. I take only healthy food," said Manoj.
For the unversed, intermittent fasting follows an eating pattern in which one has timely meals within an eating window. It does not put any restrictions on what one eats — whether it is whole grains, vegetables, protein, or fruits — in terms of quantity and quality in the eating window. The basic principle stems from the fact that it gives the body time to digest food, and in the process, burn excess body fat. It is considered more attuned to the body's circadian rhythm, and is therefore, said to be beneficial.
Eating window consists of 8-10 hours and fasting window of 14-16 hours, varying on the individual convenience. "The only issue with this diet is one ends up skipping their breakfast or dinner," said registered dietitian Garima Goyal.
Experts suggest that it is easier to skip dinner and fast overnight than skipping the first meal in the morning. "You can have a heavy dinner early or a heavy snack and begin your fasting window. Also, its anyway always better to have early dinner for improved digestion and preventing late night snacking," Goyal told indianexpress.com.
Does it work for all?
Skipping dinner will work differently for everyone. "Supposedly, you workout in the evening, then fasting during dinner might harm you. Also, empty stomach workouts increase the chances of muscle injuries too. So it is best to seek expert guidance according to one's individual health condition and their lifestyle," Goyal said.
According to Dr Shruti Bhardwaj, senior dietician, Narayana Multispeciality Hospital Ahmedabad, intermittent fasting is not suitable for everyone and proper professional guidance is recommended before starting any new dietary plan to avoid further issues like headache, giddiness, skin issues, hair fall, micro nutrients deficiencies.
"Skipping Dinner is not ideal rather take early or healthy snacks as per professional guidance if you are on intermittent fasting. One can undergo for body composition analysis before starting intermittent fasting plan," said Dr Bhardwaj.