What a glamours beginning to the decade for Nagpur. The pageant originated in B-Town Mumbai, is scouting for talent in Orange City Nagpur. Considered as India's most prestigious
beauty pageant Miss Fabb is here for the second season. Receiving high accolades for being one of the most reputed beauty pageants of the county. After humongous successful shows in Mumbai, Pune, Ahemdabad, Jaipur, Raipur, Indore and many other cities and states Miss Fabb is right here in Nagpur for it's second season and the auditions are to be held on 12th January, 2020 at Glocal Square Mall, Sitabuldi, Nagpur from 11 am onwards.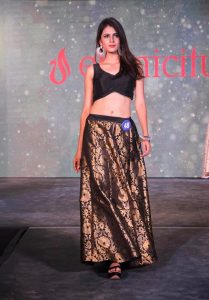 It has always been an endeavour at Miss Fabb to promote Women Empowerment and celebrate the beauty of women hood through this pageant. We firmly believe that the Future is Female. We also drive home the message of Gender Equality through this medium. This event and concept is a brain child of Yash Bhuptani and Vaishali Varma of Qnox Advertising, a Mumbai based company. So mark your calendars, set your reminders and
don't forget to be glamorous and fabulous.
The audition will encompass of three categories which are Miss Fabb, Mrs Fabb and Mr Fabb as the names imply. The auditions will be overlooked by an elite jury panel from the world of fashion, glamour, business, movies and modelling.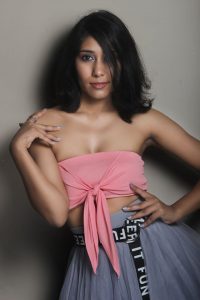 Each participant has to go through two rounds one will be a walk round and a second introduction round wherein the participants give a brief introduction about themselves. The jury will be looking out for not just pretty faces but an overall personality who can truly be worthy of a finalist of Miss Fabb Nagpur 2020. With over thousands of online entries on the Miss Fabb website, around 800 participants will be selected for the Nagpur audition.
The target of each participant would be to be selected as the finalist of the Nagpur finale of Miss Fabb, which is to be held on 26th January, 2020 at Glocal Square Mall, Sitabuldi. A select few will be qualifying under each category of Miss Fabb, Mr Fabb and Mrs Fabb Nagpur.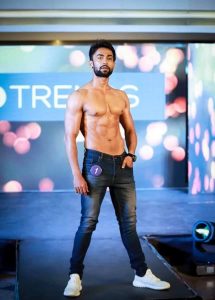 The selected contestants for the finale show will undergo rigorous training and grooming sessions and photo-shoots. The training sessions will prepare them to walk the ramp for the finale show like professional and established models.
Another incentive for the finalist contestants of Miss Fabb Nagpur would be that they would be one step closer to the Miss Fabb National Finale title as the top winners of each category Miss Fabb Mrs Fabb and Mr Fabb Nagpur will represent Nagpur in the Miss Fabb National finale where Miss Fabb winners from all over India and other countries will be competing for the crowning glory of Miss Fabb National title.
But right now all eyes on Miss Fabb Nagpur. Keep an eye on this space for updates and pictures of the auditions. Till then Be Fabb. Be Beautiful. Always.