The trailer release of Greyhound comes days after Tom Hanks announced that he and wife Rita Wilson had been tested positive for coronavirus.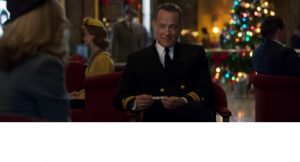 The trailer for Tom Hanks' war drama Greyhound is out. Greyhound looks like an epic war film which takes place at sea. With impressive visuals and a determined-looking Hanks at the centre of it all, Greyhound seems like a potential box office winner.
However, what seems repetitive and exhausting is the fact that it is a period war film, inspired by 'true events.' And we have had dozens of those in the past, with only a few managing to win over both the audience as well as critics.
Greyhound will be released in June 2020.