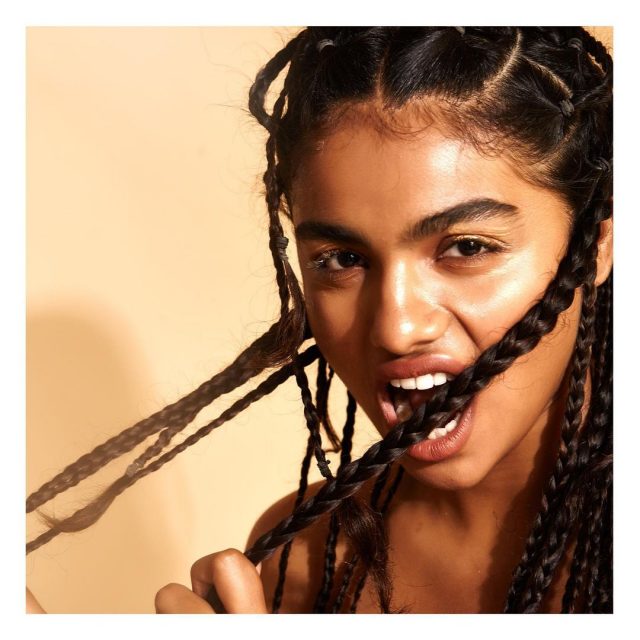 Vaishnavi Kakade – 2nd Runner Up Miss Fab Pune
To Be Or Not To Be
Ironical as it may sound, a couple of years back this gorgeous Miss Fab Pune 2nd Runner Up was not even contemplating being a model or anything to do with the modeling world. It was chance participation in India's Most Prestigious Beauty Pageant – Miss Fab and winning the title of second runner-up; that metamorphosed her life 360 degrees from a regular college goer to an international top model featuring in magazines such as Vogue Italia.
The jury at Miss Fab Pune was impressed by her audition and had commented that she already had the confidence and looks to be an international runway model. With her unconventional looks a poised demeanor and smile that speaks volumes, the camera soon became her muse and her passion to be in front of the camera.
Her mentors at Miss Fab Pune – Yash Bhuptani and Vaishali Varma saw the prospect of an international top model in her and give her the nudge she needed to sail in the right direction to pursue modeling as a career rather than just a chance. Vaishnavi is a keen learner and she strived to learn something new each day. 
On her mentors' counsel, the young Pharmacy student gave it all she had in the Miss Fab contest. She won the 2nd Runner's Up title at Miss Fab Pune. On being asked about her remarkable triumph, she said, "The feeling is surreal, to be honest. It's a dream come true and cannot thank my mentors – Yash Bhuptani and Vaishali Varma enough to show me this path. Post her glorious win at Miss Fab Pune there has been no looking back for the gorgeous Vaishnavi.
The Rise Above All
During the tenure of her participation in Miss Fab Pune, she had already been spotted as a great talent by many of the sponsors and associates of Miss Fab. Today the stunning Vaishnavi has featured in brand campaigns, shot for the Italian edition of Vogue magazine. In this short span of her career, she has even had the privilege of being a part of international fashion weeks. She has also dabbled in brand campaign shoots for McDonald's India, MyGlamm, Titan watches, Zee5, Sephora, etc. to name a few.
While she wishes to continue grooming herself in the entertainment industry, she also hopes to be an actor and redefine the role of women in cinema. Before entering the Miss Fab pageant she was dealing with a lot of anxiety and personal struggles with regards to her skin tone. In a country where fair skin is worshiped and idolized as a benchmark of beauty, Vaishnavi saw little hope in the world of modeling and glamour. After proving her mettle not just in the domestic modeling arena, but also being a top international model, Vaishnavi wants to break the stigma around being dark-skinned. Her colossal success as a top model is now a testament to the fact that beauty is not defined by skin tone. Her Instagram account aptly called the brown girl is a celebration of her work as an accomplished model and face of top brands of the world. 
To Vaishnavi, modeling means being LIMITLESS in her thoughts and actions. To have the freedom to dream big and yet not be restricted by those dreams and go on to achieve even BIGGER things. In her marvelous years, she has been in the industry of beauty and glamour, she has learned that breaking barriers is the only way forward. She firmly believes that never let society define your worth or your beauty standards.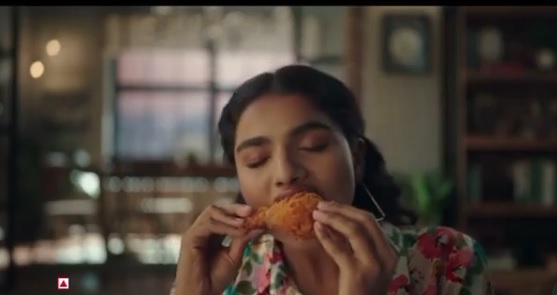 Over the years, Miss Fab has become a pageant synonymous with prestige, glamour, and edginess. The success of Vaishnavi, 2nd Runner Up – Miss Fab Pune is a living testimony of this fact. It delegates like Vaishnavi make Miss Fab and the Miss Fab foundation proud and make its presence on the global map.
Here's celebrating the gorgeous Vaishnavi who through her work has made Brown the new benchmark of beauty. Hail the brown girl!