Words fall short in describing the Goel Ganga national finale held in gorgeous Goa. The bedazzling evening of Goel Ganga Miss Fab National Finale (26th March, 2021) was nothing short of grandiose and flamboyance, where beauty blended with talent. 50 contestants under the categories of Miss Fab, Mrs Fab and Mr Fab battled for the coveted title of a national winner under their respective categories.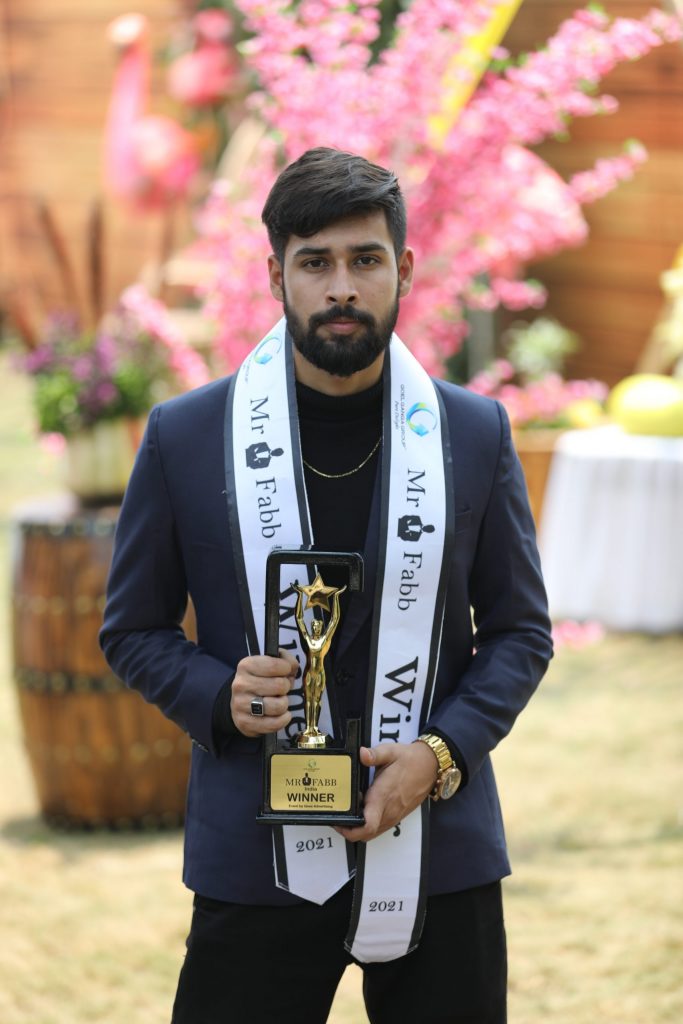 Best known as India's most prestigious beauty pageant, Miss Fab is a brain child of Yash Bhuptani and Vaishali Varma. Miss Fab is known for its non-bias and exemplary selection and conduct in the pageantry world. It is the only show in India which does city level auditions as well as city level finale shows in various cities of India.
Goel Ganga Group and its managing director, Atul Goel believe in providing new avenues to young talent. Atul Goel believes that it is the youth of India that will empower the world one day. After careful consideration, Atul Goel hand-picked the Miss Fab pageant to pursue this vision. Atul Goel is content with the fact that the Miss Fab organization, true to its word, is India's most unbiased pageant, focused on providing optimum opportunities to the young and talented through its pageant. Hence the merger of Atul Goel with Miss Fab is a fruitful one to enlive Atul Goel's dream of uplifting youth purposefully and give them access to the world of glamour and entertainment – Bollywood. Miss Fab extends Atul Goel's vision and believes in creating role models for society and changing the perception of men and women. Miss Fab originated with the intent of providing a seamless stage to the youth and instilling unmatched confidence in them.
Roshan Oswal, a doyen of the real estate industry and a well-known personality in the world of media and fashion, whose immense contribution and mentorship transcended not just the show, but his insights and guidance to the contestants proved to be life-changing advice for them. It was his words of encouragement that gave tenacity to the contestants. With his worldview and deeply spiritual yet modern thinking, Roshal Oswal's advice will go a long way in metamorphosing their life and career paths.
The grand extravaganza of the Goel Ganga Miss Fab National Finale was spread across 6 days at La Alphonso Marina Resort and Spa in Goa. There were games, team building activities, grooming sessions, mentorship, and dance rehearsals in these 6 action packed days culminating in the finale event all with an intent to create not just good-looking models, but to holistically nurture confident and poised individuals, creating an opportunity for success. The contestants described these 6 days as the best days of their lives where comradeship and competition co-existed under the same roof.
A surprise revelation in the show was Sajid of Sajid-Wajid music duo, who not only lent his euphonic voice and entertained all with his presence on stage but also shot a music video with the contestants of Miss Fab. The presence and association of Sajid bhai, as he is fondly known in the industry added zing to the Goel Ganga Miss Fab National Finale show. He interacted with the contestants and wished them glorious success. The contestants were delighted by Sajid's humble and down-to-earth demeanor.
India witnessed one of the best pageantry shows on the evening of 26th March, 2021 at the Goel Ganga Miss Fab National Finale in Goa.
The Goel Ganga Miss Fab National Finale included 3 categories – Miss Fab, Mrs. Fab, and Mr. Fab. The show was divided into 3 rounds which included the introduction round, ramp walk round, and the QnA round.
It was time for the esteemed show that India was waiting for with extreme anticipation- the Goel Ganga Miss Fab National Finale. The efforts of putting together an ornate show by Yash Bhuptani and Vaishali Varma were reflected right from when the stage lights illuminated the stage and the rounds for the finale show began.
After careful review and calculating the points tally, it was time for the big announcement that India was waiting for.
Goel Ganga Miss Fab India 2nd runner ups are Pooja Kava and Shriti Shaw as there was a tie in this title. Goel Ganga Miss Fab India 1st runner up is Bhavya Chauhan. The proud winner of Goel Ganga Miss Fab India is Chelsea Stewart.
The Goel Ganga Mrs Fab India 2nd runner up is Neha Singh. The 1st runner up of Goel Ganga Mrs Fab India is Alia Lucknowala and the winner of Goel Ganga Mrs Fab India is Anvesha Ganorkar.
Goel Ganga Mr Fab India 2nd runner ups are Prathviraj Shetty and Shivansh Jadhav (tie). The 1st runner up under the category of Goel Ganga Mr Fab India is Raunak Jain. The Goel Ganga Mr Fab India winner is Adarsh Pathak.
The Goel Ganga Miss Fab National Finale ended in an outpouring of cheers and tears of joy. What marked the end of the show meant the beginning of stardom for the winners as new horizons of opportunity arose for the winners of the show. All in all the Goel Ganga Miss Fab National Finale was an out-and-out spectacle that pleased every sense and gave India three new celebrities and role models – the winners of Goel Ganga Miss Fab National Finale.
After creating a stir in the Indian pageantry scenario, a natural and progressive step to the vision of providing a global platform, retaining the ethos of Miss Fab, the Miss Fab organization recently incepted Miss Fab Universe. Miss Fab Universe will be held at an international venue, where the Miss Fab India winners will get direct access. Putting India on the global map and providing unparalleled exposure, Miss Fab Universe is an event to look forward to.