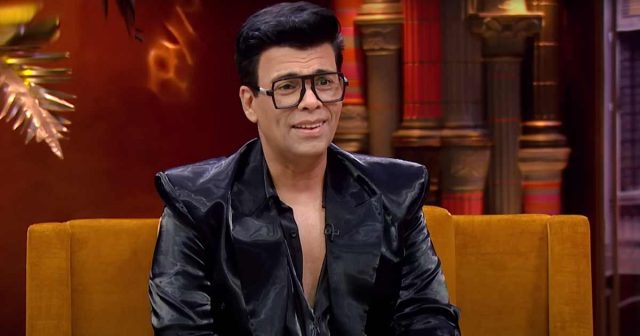 Karan Johar recently discussed Kangana Ranaut's upcoming film "Emergency" during an event. At an Express Adda session for The Indian Express on Monday, Karan was asked about a political event he'd like to watch in a film. He responded, "Emergency is being made and I am excited to watch it." In "Emergency," Kangana portrays former Indian Prime Minister Indira Gandhi, with a planned release date in November 2023. Kangana has now responded to Karan's remarks about the film.
In reaction to Karan Johar's recent comment about Kangana's film, a Twitter or X user wrote, "Really? Change of heart." Kangana replied to the tweet, saying, "Ha ha last time, when he said he was excited to see Manikarnika, the worst smear campaign of my life was unleashed upon me on its releasing weekend…"
Kangana Ranaut added, "Almost all main actors working in the film were paid to sling mud on me and sabotage the film and suddenly the most successful weekend of my life was turned into a living nightmare for me… Ha ha I am scared now, very scared… because he is excited again…"
Director Krish accused Kangana Ranaut of taking over his film, Manikarnika: The Queen of Jhansi (2019). Krish was replaced in the film, and Kangana asserted that she reshot significant portions of it, earning her a co-director credit. Krish contested Kangana's claim, stating in a 2019 interview with SpotboyE that she had shot only about 20-25 percent of the first half and 10-15 percent of the second half. He also mentioned that Kangana was rude to him over the phone.
Furthermore, actor Mishti Chakravarty from Manikarnika criticized Kangana in a 2019 interview, asserting that her role had been significantly cut, and she wouldn't have taken the part if she knew Kangana was directing.
The feud between Karan Johar and Kangana has been publicly ongoing for years, with both exchanging statements and reactions in interviews and on social media. The dispute began when Kangana called Karan a "flagbearer of nepotism" on Koffee With Karan season 5, leading to a cascade of comments and discussions about nepotism in the film industry.