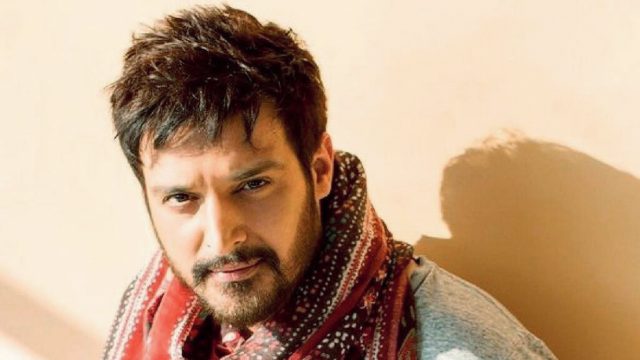 Jimmy Shergill, who has been in the industry for nearly 30 years, says endless waiting hours kill an actor's productivity.
No one likes waiting endlessly to the point of getting tired, certainly not actor Jimmy Shergill. The actor says the toughest part of being a performer–discipline, punctuality–can also be the best thing, provided an artiste is respected enough with this regarded on a set.
Jimmy Shergill, who has been in the industry for nearly thirty years, told us that if he were to turn a director someday, he would be mindful to never tire his actors by wasting their time "for no rhyme or reason".
"Mostly the toughest things are the best parts about being an actor. Your discipline, punctuality, sincerity, hard work, these are difficult things but are the best part. But if I was a producer or a director I would just try and use the best of an actor in the most precises amount of time. I feel I will get the best out of an actor if I make him rest nicely. He is going to be in the best of the mood, his energy levels are going to be something else and I will be able to take out best from him.
"Rather than calling him on set at 6oclock and taking his shot at 10-11, I would have wasted five hours of that actor and would have tired him or her during that time. So, he won't perform to that level. Being an actor, if I end up directing a film one day, I will call my actors when I need them. I will not call and tire him for no rhyme or reason because I know he is going to give me his best performance when he is well rested, is happy and in a great state of mind," he added.
Jimmy made his screen debut in 1996 and went to work in Hindi and Punjabi films, eventually turning a producer and then also transitioned to the OTT space. But the actor says he never let success get to his head.
"Pata he nahi laga success kya hai, which is why I was never affected. If it would have, I wouldn't have been here. So it is a good thing. People like me half of the time don't even know that a film has done well or that a character has been loved a lot. Till the time I find out, I move on and get busy with something else. That's how it has been, so there are no regrets," he added.
The actor has come on board for the new Audible show Siyaah. Audible and Pratilipi have announced the release of 12 audio shows, one of which is voiced by Jimmy. The psychological thriller features him as Kabir, an author, who starts seeing the characters from his book come to life, leading to confusion and frustration.
It is a "fascinating" script, Jimmy said, which blew him over. The actor recalled telling the platform and makers to turn this into a visual format as the story was "so engaging" and worth putting on celluloid.